Cash rich asians and the coming UK property crash.

By Manny Singh Sinder: June 2011
The money conscious and family orientated Asian community seem hardly affected by the credit crunch since it happened in 2007 compared to many of their British counterparts. While pubs and restaurants around the country continue to close in large numbers (52 went out of business every week in 2009 at a cost of 24,000 jobs), those pubs and bars serving Indian food and located in Indian populated areas have continued to boom without a care in the world. The roots of this very same 'parallel sub-economy' seem to be in full swing amongst cash rich and ambitious Asian property investors who are enjoying snapping up auctioned, new build and other bargain priced properties to further increase their personal share of the growing lettings market. But what if the economy does not recover?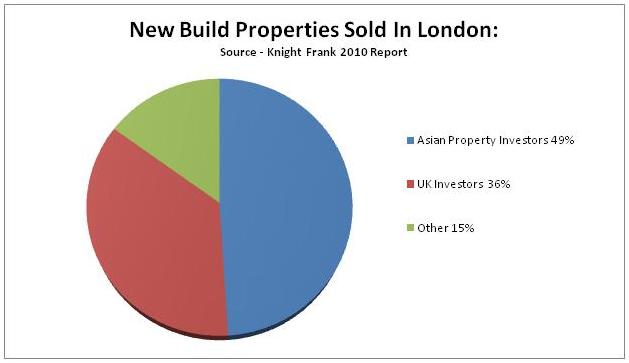 Property investment is a dangerous game in its current form and one which most property investors I feel will lose out against. The property market has not yet crashed – that is coming – the current and worsening problem for the property market is the issue of mortgage applications and approvals. Property investors are currently taking blind leaps of faith and placing their hopes on the recovery of the property market without any real understanding of the ever widening economic hole we are in or the looming economic crisis. I predict the property market shall continue to slide and eventually lead us to 'The Crash of 2011/2012' with no quick rebound or any potential for many years to come.
For a healthy economy to grow, the first building block has always been the availability of jobs for its people. Unfortunately In the UK, both private and public sector jobs are both continuously being lost and the few which do come onto the recruitment market attract a large number of applicants and fierce competition from other highly skilled individuals from diminishing markets such as property law. Birmingham City Council recently announced they had decided to move many local jobs to India while supermarkets and other large retail stores are increasingly pushing customers to use self-service tills which saves them money from labour costs. Such trends and strategies from previously regarded 'recession proof' employers will continue to defy belief; but they will not be the sole reason for the crash that is to come.
The second building block for a growing economy is structured finance; the financial world itself is in undeviating crisis with ever deepening issues including Greece being unable pay its debts despite the continuous meddling by other EU member states and the IMF. The current austerity measures have only managed to delay the inevitable default. When the default finally does happen, the pain shall long continue to burden the Greek tax payer for many years as the nation will enters into a long depression. The Greek situation shall be closely matched by Portugal, Italy, Spain, UK and Ireland. A default by Ireland alone will be enough for many UK banks to throw in the towel. Taxes shall be forced to significantly rise in all these countries which in turn will make the population increasingly poorer and unable to afford food and clothing let alone be able to buy properties at today's prices. By the time at least two EU defaults have made the evening news, many small to medium businesses shall be forced to close overnight. More jobs than ever before shall vanish and more graduates than ever before shall join the queue outside their local Benefit Centre. Mortgage defaults will occur nationally and banks will respond by ceasing properties and auctioning them swiftly to inject much needed funds and liquidity to their businesses. Property prices shall crumble and property investors shall begin to see the error of their ways.
Could more homeless people be good for the rental market? Tenants occupying rental properties will not be immune to losing their jobs. They will increasingly begin to lean on the already stretched government for financial aid and as a consequence there will be a massive drop in household incomes which will affect the amount of money each tenant/family can afford to pay their landlord. Landlords will have little choice but to lower the expected rental price to compete within the negative down trend of the rental market. Those investors who have been buying properties for cash in hope for a medium to long term rental investment return will have much longer wait than they had ever anticipated (forever). Immigrants and foreign students currently residing in the UK and making up a large number of tenants in many Asian populated residential areas shall see little benefit in extending their stay during such difficult times and will most likely return to their home countries and leave behind many rental properties 'empty'. The crippling of the property market under these conditions will mean investors are unable to sell any of their properties for a respectable amount of money and reinvest. They will truly be stuck; but there is more.
The third building block for any healthy economy is the use of 'corrective interest rate policies'. Interest rates have been kept too low for far too long in the UK. Inflation is rapidly increasing yet the Bank of England refuses to increase interest rates in response to the economy still being too weak. As no 'real' jobs are being created but are being lost, the interest rates are still unlikely to be changed until hyperinflation has well and truly kicked in - by which time the interest rates shall be ready to reach the moon within a matter of a few days. Home owners with un-fixed mortgages will struggle to keep their homes and landlords with interest free mortgages will lose out too. A surplus of very cheap properties will chop the legs of the property market and those who have been buying with their hard earned cash will see their returns, cash and incomes diminish over night.
If I was a shrewd property investor, I would be waiting for the market to crash and then go shopping!
To contact the author of this article, email: manny@sinder.co.uk
Disclaimer: This article is not presented as financial advice and is the opinion of the author only.